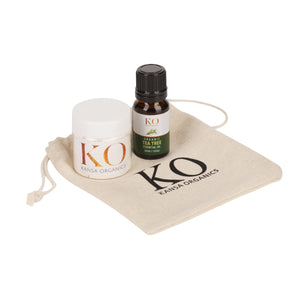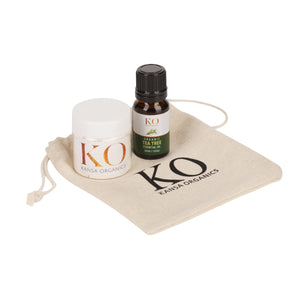 On Sale
KO Kansa Cleaning Essential Kit
 Maintaining your Kansa massage tools has never been this easier!
Product Description:
Specifically made for Kansa Wands: No soap or any other chemicals

Maintenance: Keeps your Kansa wand clean and shiny; removed any potential mold build-up and microbial residue. 

Anti-mold: Mold commonly grows on wooden surfaces, as wood is very good at absorbing moisture. Due to the neglectful and unhygienic practice of using the Kansa wand, its wooden handle might get moldy when stored uncleaned for a long time after use.

All-Natural: Safe to use

Supports the maintenance of the tool and promotes its durability.

Won't damage your skin when cleaning your Kansa wands.

Won't scratch the metal surface.

Won't cause discoloration on the metal and wooden handle.

Ayurvedic formulated: Will maintain the energy of the healing metal. It won't affect its effectiveness and the holistic benefits it gives.
The KO Kansa Cleaning Kit Essential Kit includes:
All-natural cleaning paste 
Organics Australian Tea Tree Oil
Jute Bag

Learn how to properly use your KO Kansa cleaning essential kit here.
PLEASE NOTE:
This cleaning kit does not include a Kansa wand. You may check our Kansa Collection to find the best type of Kansa wand for you.

This is the only authentic Kansa Cleaning Kit in the market by Kansa Organics. 

Beware of other products available online, we do not guarantee and will not be held responsible for how they will affect your Kansa wands.

This can also be used to clean your Kwansha and Kansa Roller.

Use as instructed only and do not use these materials in any other way.

Store in clean and dry conditions.

This pack does not contain any Kansa Wands.

Keep out of reach of children.
We take pride in our mission to stay kind.