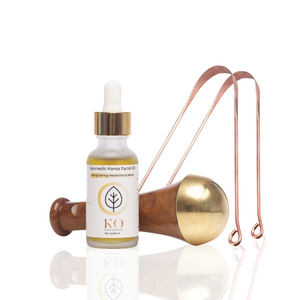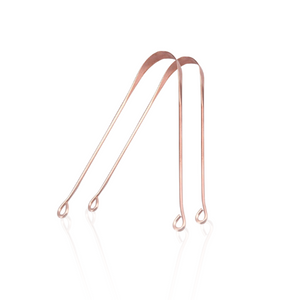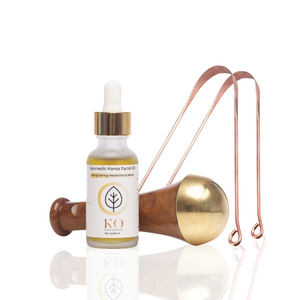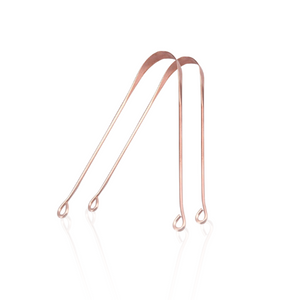 On Sale
KO Dinacharya Kit
THE KANSA ORGANICS DINACHARYA KIT
The Kansa Organics Dinacharya Kit - your ultimate guide in starting your Ayurvedic wellness journey.
This kit is also available as a gift for your loved ones whether it's for special occasions or you just feel like offering a special someone the gift of Ayurvedic self-care and wellness.
Kansa Organics always prioritizes what's best for you and your loved ones. Wellness is indeed the best thing we can reward ourselves and gift to the people we love and care for.
The kit includes:
The KO Self-care Ritual Kit which includes the Marma wand and a bottle of KO facial oil retails for $100, while the Copper Tongue Cleaner regularly costs $15.
You can get this bundle for only $90!
SAVE UP TO $30!
We take pride in our mission to stay kind.