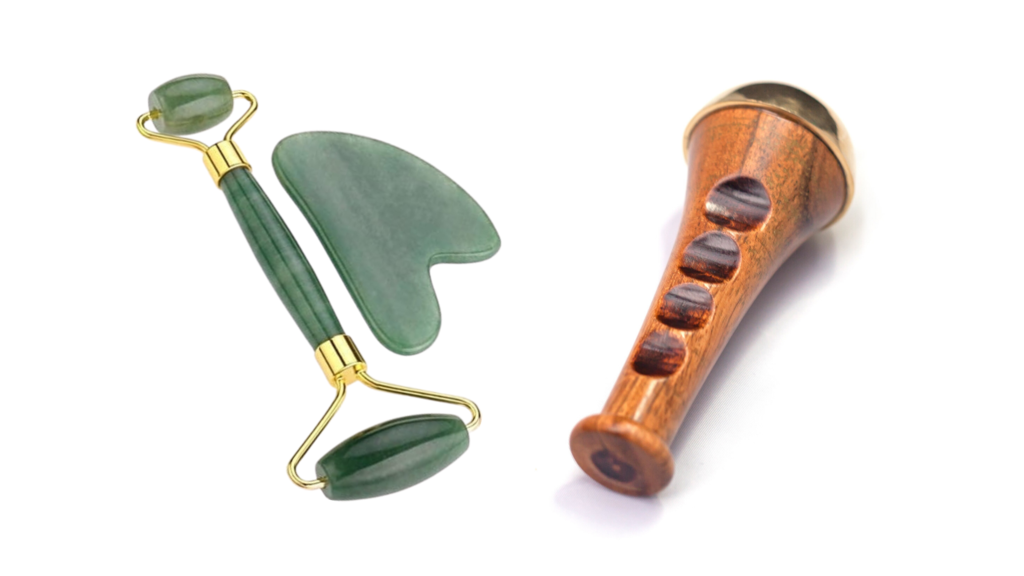 The Difference Between Gua Sha and the Kansa Wand
The origin of both Kansa wand and Gua Sha is Asia—a continent that spans centuries of traditional wellness and healing systems. However, these tools also come from two different parts of Asia. The Kansa wand is rooted in India, which is from the East while Gua Sha is derived from Chinese medicine, therefore from the South. Some may say there is no difference between the two. Many may even argue that the other is older thus better than the other.
Kansa is known as the "healing metal" in Ayurvedic wellness practices. True to its name, the Kansa wand heals because of copper, which is contained in its dome. It simultaneously rejuvenates skin, stimulates lymphatic drainage and helps promote balance between the mind and body. On the other hand, Gua Sha is a "scraper" that aims to detoxify the skin by sculpting damaged tissues. They call it the "happiness stone." It traditionally used with a Jade or Quartz roller, which both closely work the same way as the Kansa.
The main difference between the two is that Kansa has antibacterial and antiviral benefits because of copper. This type of mineral is known to scientifically fight germs and bacteria.
In these trying times, we want "harmony" in our lives and not just be "happy." By using a Kansa wand and other Ayurvedic tools, we are following a holistic approach towards fulfilled wellness and safeguarded from the rampant virus. Kansa is the best of both worlds!