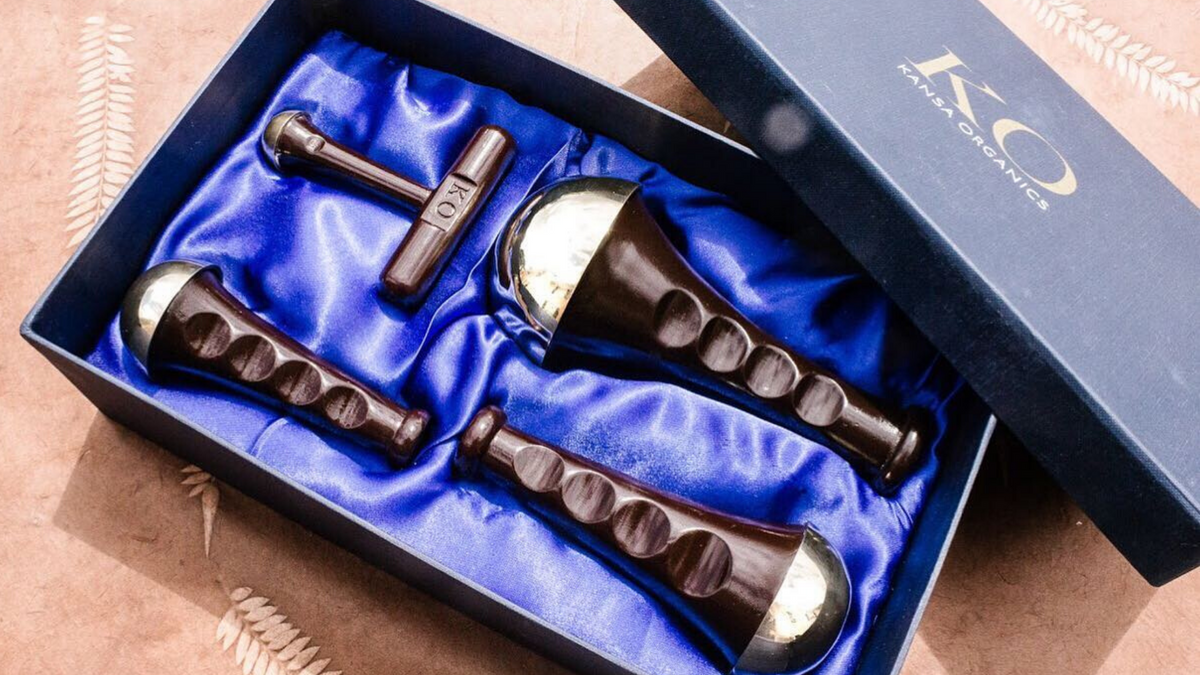 TRENDING AYURVEDIC MASSAGE TOOLS
How are you dealing with the uncomfortable aches and pains that come along with tireless working hours? Do you turn to pain pills, apply relief ointments, or retire to suffering miserably? None of these options will provide you with lasting pain relief, so let's consider our other options! At Kansa Organics, we are huge proponents for the kind of healing touch personal massage tools can provide. With various massage tools and devices, you could relieve muscular pains and strains immediately, and long term. Kansa Massage Tools could provide instant relief to our daily aches and with none of the side effects that come along with other products on the market. 
Let's Explore Different Types of Massage Tools and Devices:
For head-to-toe relaxation: Some of the best body wand massagers that are available online can help you to massage yourself when pain sets in. Personal massage tools can be categorized into two types: electric massage devices and manual massage devices.
Electric massagers are available from portable neck massagers to heated, vibrating foot baths and even anti-cellulite massagers. This option is relaxing, but oftentimes more expensive and less effective overall. 
Manual massagers are typically ranked higher than electric massages in customer satisfaction surveys. Manual massagers are easy to use, and allow you to gently reach all the sensitive pressure points from head to toe. This results in a delightful thrill that moves throughout the body and brings immediate relaxation and headache relief.
Types of Self-massaging Instruments Are:
Wooden Massaging Beads With Massage Rollers

Infrared Massagers for Personal Use

Wooden Ball Foot-massagers for Self
Affordable Massage Tools
You don't need to break the bank just to equip yourself with your own massage tools. You could find a list of affordable manual massagers available online. For the best ones log onto kansaorganics.com and pick from the most exclusive massage wands - The Marma Wand, The OM Wand, The Kosha Wand, and The (T Shaped Wand). Ergonomically designed, these wands combine the goodness of age-old Ayurveda and the benefits of massage to heal the mind, body, and soul.
For an exceptional experience, try Kansa Wands today!

For more details visit - https://www.kansaorganics.com/