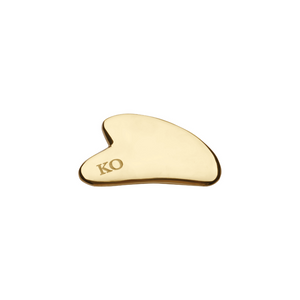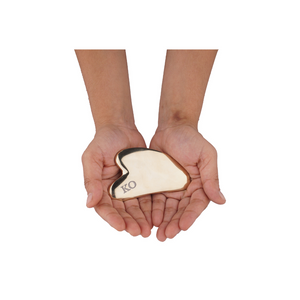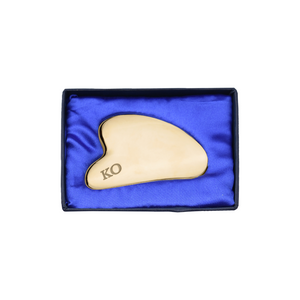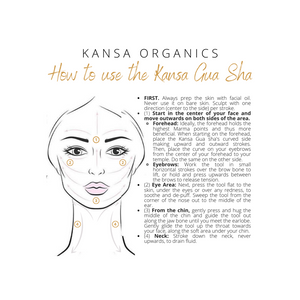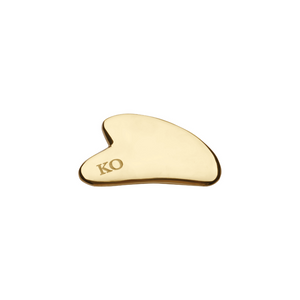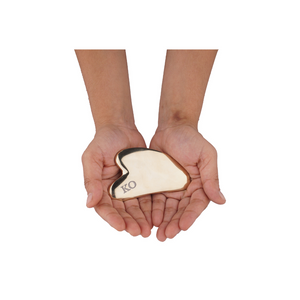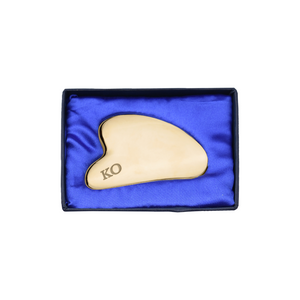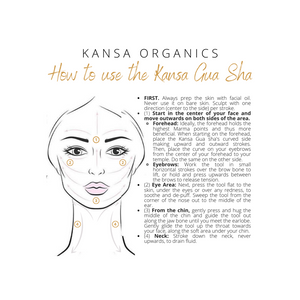 On Sale
KO Kansa Gua Sha - Anahata
The ancient Ayurvedic beauty secret for that healthy-looking, glowing, and flawless skin
Stay beautiful inside out!
Introducing… the Kansa Gua Sha by Kansa Organics - your ultimate Ayurvedic Kansa beauty tool.
The first of our KO Kansa Gua Sha collection, this Kansa Gua Sha in Anahata (the heart chakra) is named for its shape - perfectly designed to sculpt all kinds of facial structure - every inch and curve of the face to connect and activate all the marma points underneath, giving more radiance and glow to the skin to support dosha balance, healthy aging, and collagen production.
MATERIAL: The tool is made out of Kansa which is believed to be the "healing metal" in ancient Indian tradition and Ayurveda - the legendary medicinal practice in India. Kansa is better known as "bronze" in the modern world - an alloy (mixture) of Copper + Tin.
Each piece of our Kansa tools is a handmade paragon of our Kansa master artisans in India.
BENEFITS:
Learn more about the benefits here.
HOW TO USE:
Learn how to use the KO Kansa Gua Sha here.
We take pride in our mission to stay kind.
______________
WARNING: Any unfavorable result due to improper use and unrecommended application of the tool or any of our product to the body areas is neither the responsibility of Kansa Organics or its affiliates.
The above statements have not been evaluated by the Food and Drug Administration. This item is not intended to diagnose, treat, cure, or prevent any disease.
My holy grail 😍
The Kansa metal is a really unique material, and it adds an extra dimension to the gua sha experience. I love the way it feels and the results it gives me.
My holy grail 😍
I've recommended the Kansa Gua Sha to all my friends and family. It's such a simple yet effective way to improve the look and feel of your skin.
Mini facial for life!
I love how the Kansa Gua Sha helps promote lymphatic drainage and reduce puffiness. It's like a mini facial every time I use it!
Very gentle and easy to use!
I have sensitive skin, and I was worried the Kansa Gua Sha might irritate it. But it's actually very gentle and soothing, and I've had no issues at all.
My skin loved it
The Kansa metal is such a unique material, and it makes the gua sha feel like a truly luxurious experience. My skin feels pampered and rejuvenated.