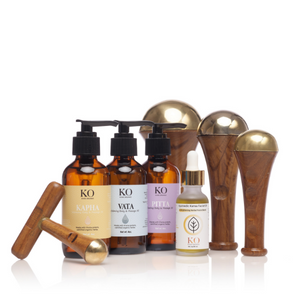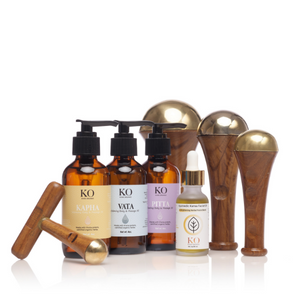 On Sale
AYU-RITUAL KIT
KANSA AYURITUAL KIT - YOUR ULTIMATE AYURVEDIC KANSA RITUAL
Experience the ultimate body boost by getting your own KANSA AYURITUAL BUNDLE!
The ancient life science of Ayurveda originated in India 5 millennia ago teaching a certain way-of-life, focusing on the connection of mind, body, and soul and their balance making the three as one, where true harmony and beauty comes from within. This in turn is influenced by every governing life power called the Doshas.  Ayurvedic healing believes that individuals are an interplay of five elements namely ether, air, fire, water, and earth which are what the Doshas constitute.
Bundle includes:
We take pride in our mission to stay kind.
Holistic spa owner
I've always wanted to incorporate Ayurvedic treatment into my services in my spa. I started with the Kansa wand facial as an add-on, and after getting more positive feedback from my clients, this kit was just the best decision to push through! I'm obsessed with everything in the collection! Thank you Kansa!
For my spa, my clients love it
This is a must-have for holistic estheticians like me. I was so excited when I placed my order on New Year's Eve, and I'm so happy I received the package in a week's time despite the holiday rush. Glad I made a purchase, can't believe I finally have all these magical products in my spa now. So far, I'm using Kansa facial as an add-on service, and my clients love it!