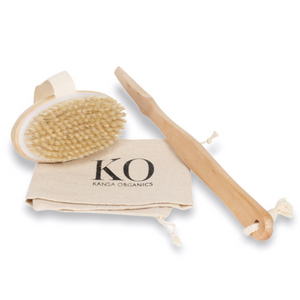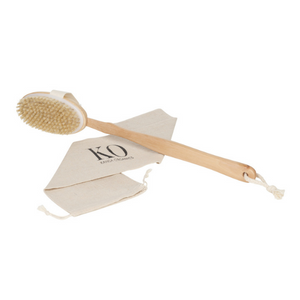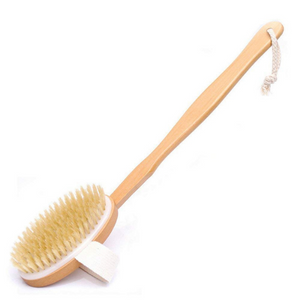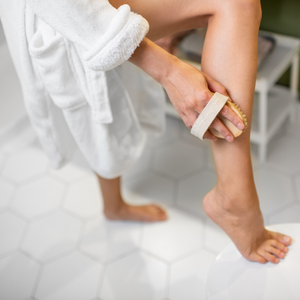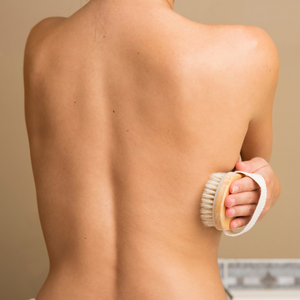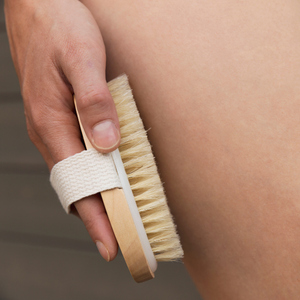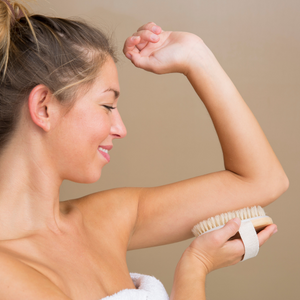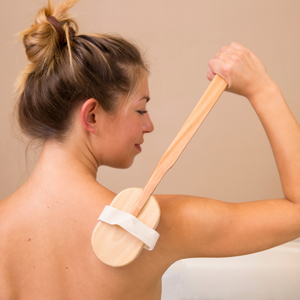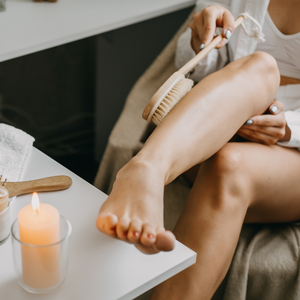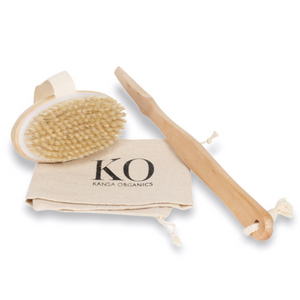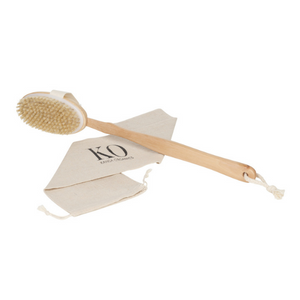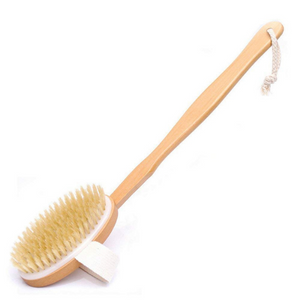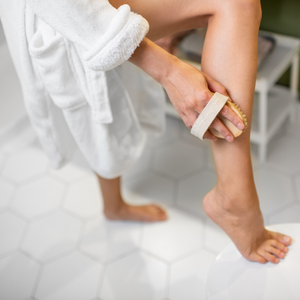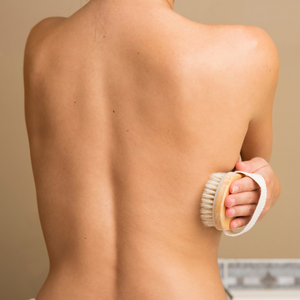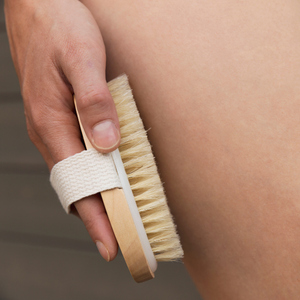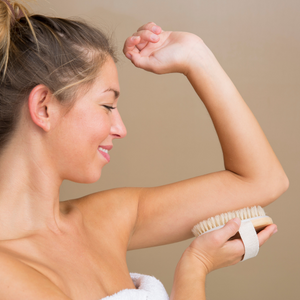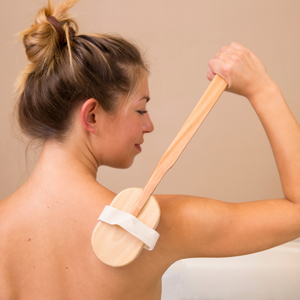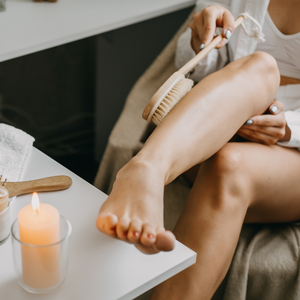 On Sale
Garshana Dry Brush (detachable 16" handle)
Garshana or dry brushing is one of the ancient Ayurvedic medicinal practice that has been around for centuries. Similar to a massage, dry brushing also gives a relaxing feeling for our overall health - physically and mentally.
BENEFITS:
stimulating the lymphatic system
exfoliating the skin
helping the body rid itself of toxins
improve healthy blood circulation
supports prana flow or life energy
helping to break down cellulite
balances dosha
PRODUCT DETAILS:
HIGHEST QUALITY - Unlike other brushes, this brush is made of the highest quality materials only; The handle is made of smooth polished wood and the 100% Natural Bristles are of the finest grade
HOOK & TRAVEL BAG INCLUDED - We include a hook and travel bag with each brush for easy and convenient storage and travel, brush also has a cotton loop for hanging
DETACHABLE: 2 in 1 - This brush could either be used with the long handle for easy reach or the handle can be removed and it can be used as a palm brush
EASY GRIP - Its 16"-long detachable handle is designed for easier grip and access to other parts of the body.
GREAT RESULTS - Our brush has shown great results for the skin's health and beauty when dry brushing; Benefits include: cellulite appearance reduction, smoother glowing skin, improves blood circulation, shed dead skin, eliminates clogged pores for better nutrients absorbing
We take pride in our mission to stay kind.
So easy to use - just the perfect size too
The handle on this dry brush is ergonomic and comfortable to hold. It makes it easy to apply the right amount of pressure for maximum effectiveness.
So easy to use and clean
I love how easy it is to clean this brush. Simply rinse it with water and let it air dry.
Love how smooth my skin feels
The Garshana dry brush has helped to reduce the appearance of cellulite on my thighs. I'm thrilled with the results.
So essential - I use it every week!
I highly recommend this dry brush for anyone looking to improve the health and appearance of their skin. It's an essential tool in my skincare routine.
My holy grail 😍
The size and shape of the Garshana dry brush are perfect for reaching all areas of my body. It's especially effective on rough areas like my elbows and knees.