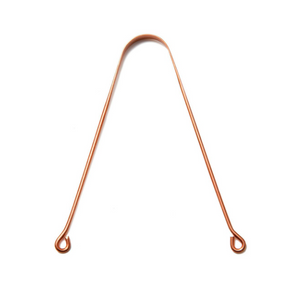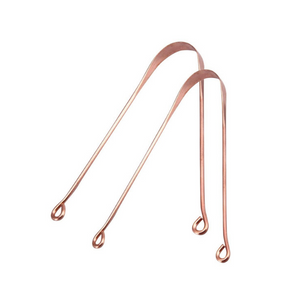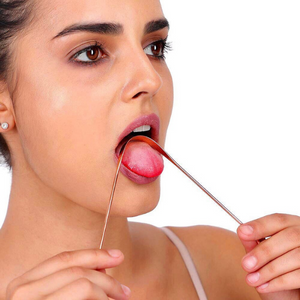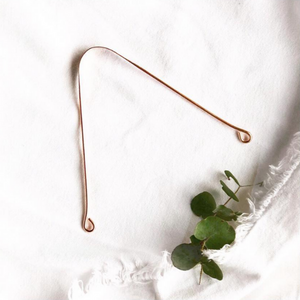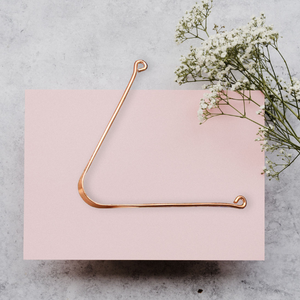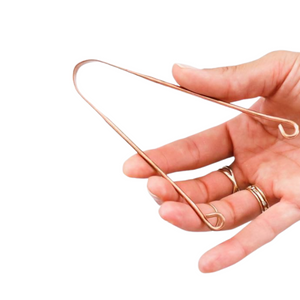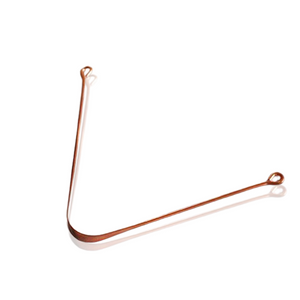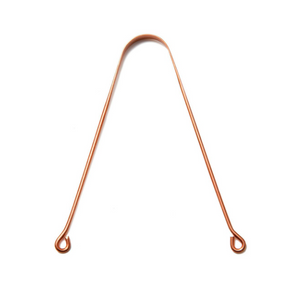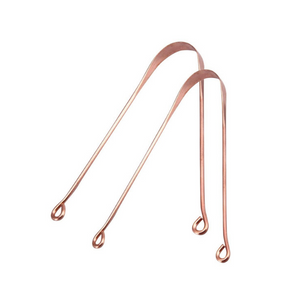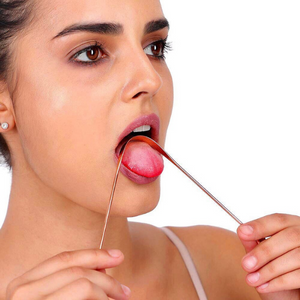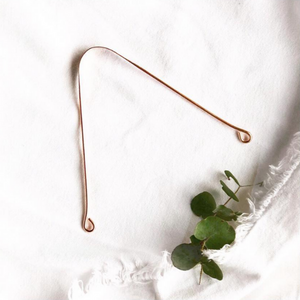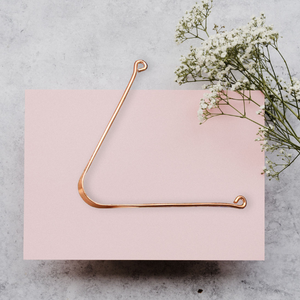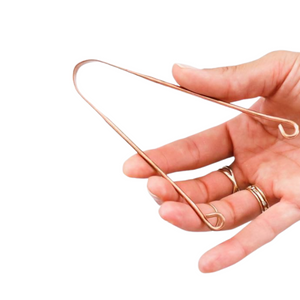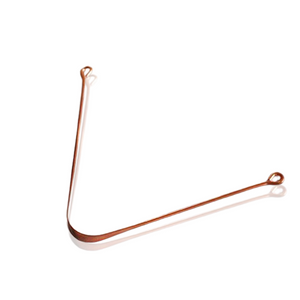 On Sale
KO Ayurvedic Copper Tongue Cleaner
Tongue cleaning or scraping is an Ayurvedic practice that dates back to ancient times in India. Hygiene never gets old! This is why it is still practiced now for its multiple oral and holistic benefits!

TIPS:
Make tongue cleaning/scraping a daily routine.

Ayurveda experts advise it to be done in the morning upon rising on an empty stomach.
How to do it properly: Hold the two edges of your tongue cleaner in both hands, and place it on your tongue's surface - extend your tongue and start cleaning from the far back area as far as is comfortable. Then, gently pull the cleaner forward so that it removes the Ama (toxins) or any unwanted coating on the tongue.
Do this Ayurvedic practice to start your day with a fresh breath + enhanced oral health and hygiene!
ABOUT CLEANING YOUR TONGUE CLEANER: Copper is naturally anti-microbial. Washing your tongue cleaner in boiled water is enough to regularly keep it clean. Do it repeatedly for 3-5 times after every use. For extra protection, you may wipe with alcohol from time to time; although it's not necessary on a daily basis.
We take pride in our mission to stay kind.