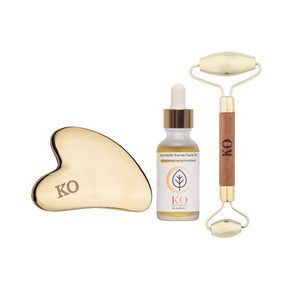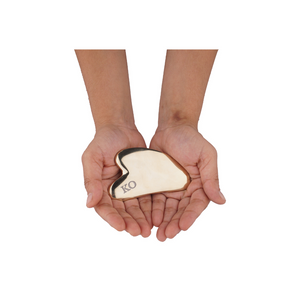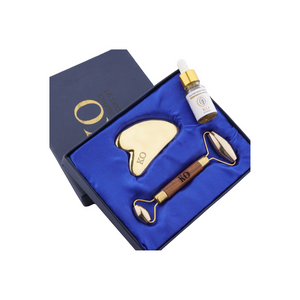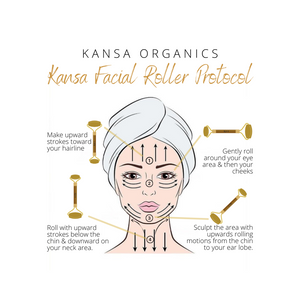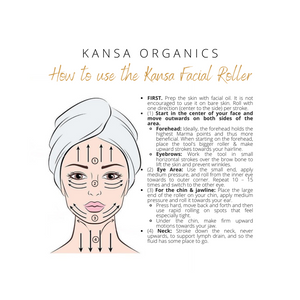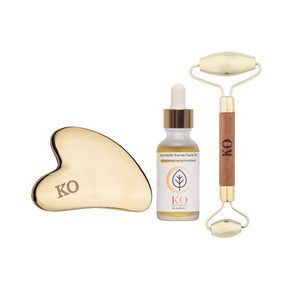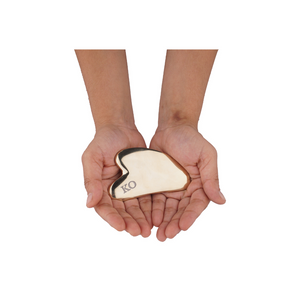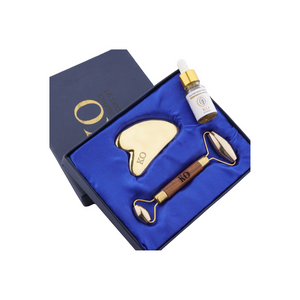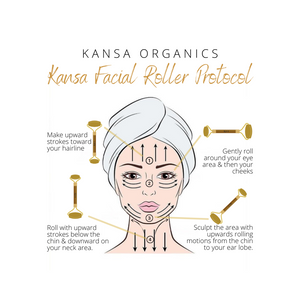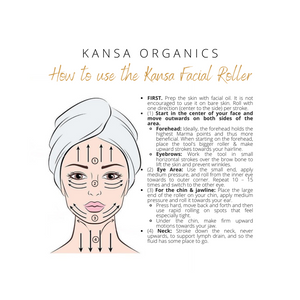 On Sale
KO Ayurvedic Beauty Kit
The ancient Ayurvedic beauty secret for that youthful, glowing, and firmer skin
Through the lens of Ayurvedic healing, this ancient holistic medicinal system recognizes individuals as an interplay of nature and its elements - treating oneself as a whole and not solely based on specific single issues, be it skincare, beauty, or wellness.
Kansa Organics offers you our KO Ayurvedic Beauty Kit for an optimum guide to your holistic beauty and wellness journey.
What's in the kit?
1 KO Gua sha

1 KO Kansa Roller

1 KO Ayurvedic Facial Oil 15ml
Sourced and handcrafted in India, both tools are made out of Kansa metal or better known as bronze (mixture of Copper + Tin) in the Western world. They are specially designed to benefit not only on our superficial beauty but also within - restoring balance to our overall health.
BENEFITS:

 

each piece is meticulously crafted to bring its purpose in the Ayurvedic beauty and wellness industry, that is to:
Firm the skin

Support collagen production for a healthier, youthful skin

Improve blood circulation for a more pinkish, glowing skin

Designed to bring symmetry to the facial structure

Lift saggy skin

Tone and define facial contours

Promote healthy aging

De-puff the skin especially around the eye area

Aid oxygen flow

Assist lymphatic drainage

Boost our immunity for the Kansa metal's natural antimicrobial properties

Pull out toxins from the skin tissues

Eases muscle tension especially in the jawline
Not only does it help in promoting holistic beauty, but also benefits our overall health to a psychological and mental level:
Brings dosha balance

Dosha balance benefits: bringing mindfulness preventing lethargy and stagnance

Aids prana flow - (learn more about prana flow here)

Draws out Pitta imbalance and excessive body and spiritual heat due to this dosha misalignment

Activates the marma points - (learn more about marma points here)

Activates chakras and draws out chakra blockages

Pulls out impurities and psychological toxins from our system

Improves healthy sleep and helps get rid of insomnia

Naturally calming the mind - against anxiety, tension, and stress

Clearer state of mind

Aside from physical toxins, it also helps draw out different toxins within us, mentally and spiritually
What else you need to know:
Place the tools in the refrigerator/freezer to maximize the cooling calming effect of the Kansa healing metal.

Your Kansa tool should be wiped down with a dry or little moist towelette only. You may also get our Kansa Cleaning Kit for your own collection.

Do not wash with water.

Due to natural contrasts in the metal, your tool is individually unique in color and shape.
Disclaimer: Each piece is uniquely handcrafted and each may have minimal differences. We hope you would honor and appreciate our team's hard work and welcome minor variations as part of its natural creation and imperfect beauty.
Learn more about:
HOW TO USE THE:

We take pride in our mission to stay kind.
______________

WARNING: Any unfavorable result due to improper use and unrecommended application of the tool or any of our product to the body areas is neither the responsibility of Kansa Organics or its affiliates.
The above statements have not been evaluated by the Food and Drug Administration. This item is not intended to diagnose, treat, cure, or prevent any disease.