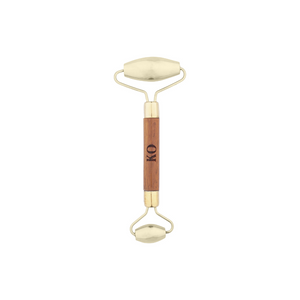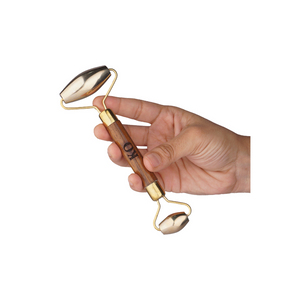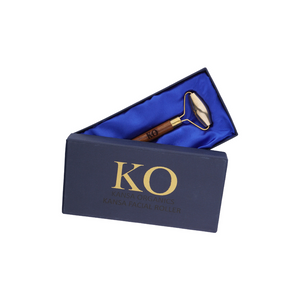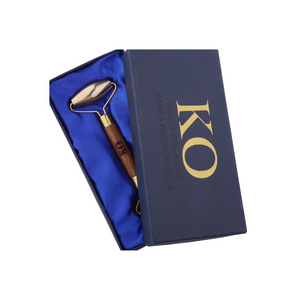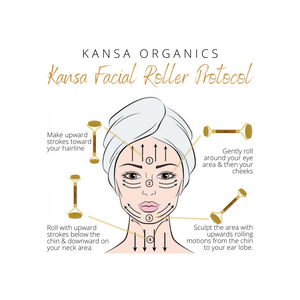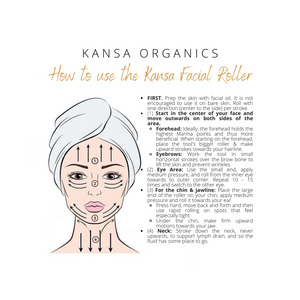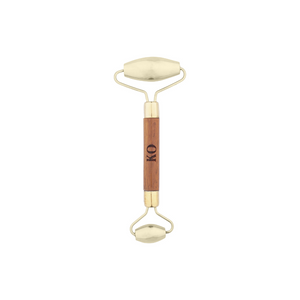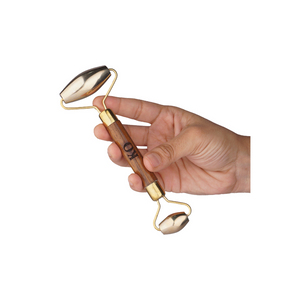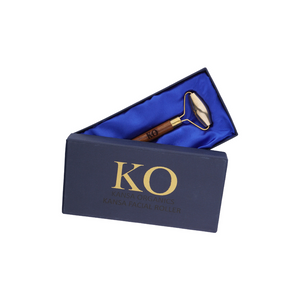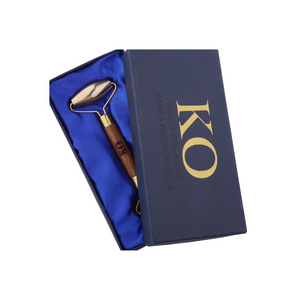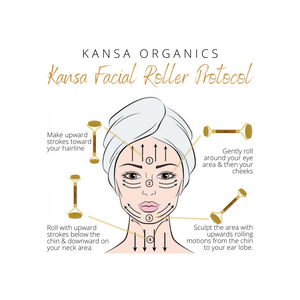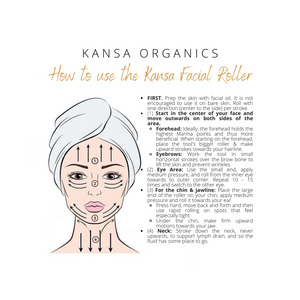 On Sale
The Kansa Facial Roller
The ancient wisdom of Ayurveda for that holistic beauty inside out
Level up your holistic beauty regimen with the ancient wisdom of Ayurveda - practiced since over five thousand years ago. Enrich your morning and nighttime beauty ritual with this life-changing innovative tool.
Introducing… the Kansa Roller by Kansa Organics - incorporating the "healing metal" of India derived from the legendary medicinal practice of Ayurveda into your favorite facial beauty roller. A first of its kind, this Kansa Roller is a well-thought-out tool handcrafted to support you in your holistic beauty and wellness lifestyle goal.
The healing metal of Kansa gives a rosy glow, radiance, and tone for a more youthful-looking beautiful skin from the inside out. 
The KO Kansa Roller is equipped with two different metal-sized rollers - perfectly designed to access every inch and curve of the face to reduce puffiness and awaken your face, especially in the morning. 
MATERIAL:
The tool is made out of Kansa which is believed to be the "healing metal" in ancient Indian tradition and Ayurveda - the legendary medicinal practice in India. Kansa is better known as "bronze" in the modern world - an alloy (mixture) of Copper + Tin.
Each piece of our Kansa tools is a handmade paragon of our Kansa master artisans in India.
The handle is made out of organic teak wood, all sourced and handmade in India. Kansa Organics promotes organic, environmentally-friendly, and cruelty-free materials in producing our beauty and wellness products for Ayurveda believes in the principle that we are an interplay of nature.
BENEFITS: 
Learn more about the benefits of the Kansa Facial Roller here.
Disclaimer: Each piece is uniquely handcrafted and each may have minimal differences. We hope you would honor and appreciate our team's hard work and welcome minor imperfections as part of its natural beauty and creation.
HOW TO USE:
Learn how to use the KO Kansa Roller here.
Learn more about:
We take pride in our mission to stay kind.
______________
WARNING: Any unfavorable result due to improper use and unrecommended application of the tool or any of our product to the body areas is neither the responsibility of Kansa Organics or its affiliates.
The above statements have not been evaluated by the Food and Drug Administration. This item is not intended to diagnose, treat, cure, or prevent any disease.