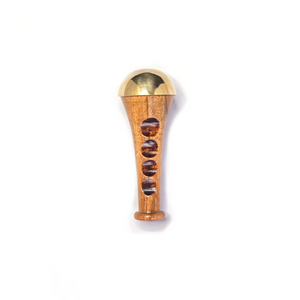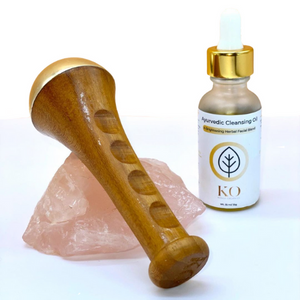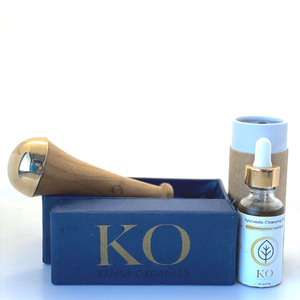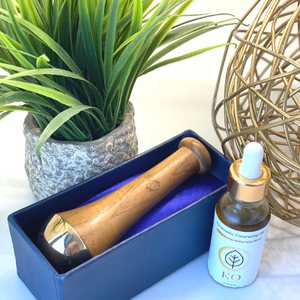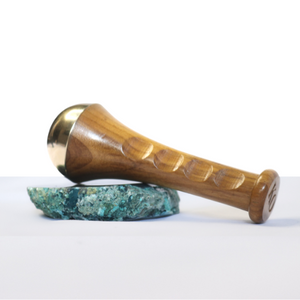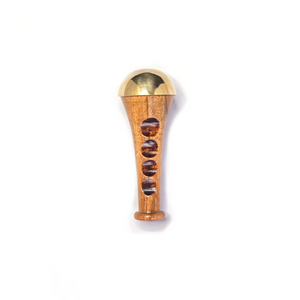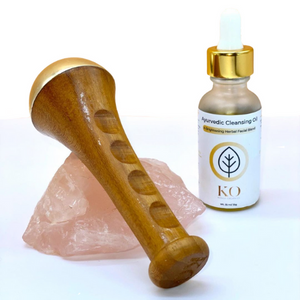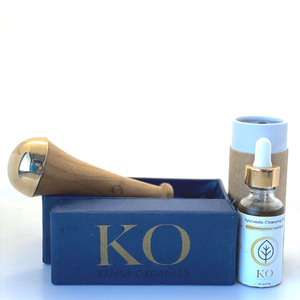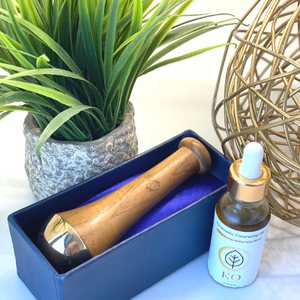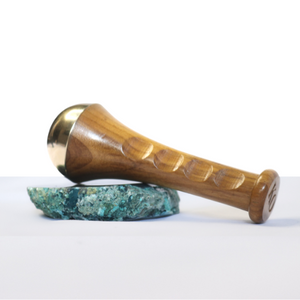 On Sale
THE MARMA WAND (ON-THE-GO)
The smallest of our collection, discover ancient beauty benefits on-the-go.
Perfect for the Esthetician.
The experience of the Marma wand is a deeply relaxing one, especially because the smaller size wand will allow one to work in the contours of the face, relieving tension and drawing out toxins. The ergonomic KO designed handle has finger pads, to allow for better grip when it's used after your favorite serum. Our wands are made from authentic wood and Kansa, a detoxifying bell metal alloy known in Ayurveda for its healing properties. 
(Marma): meaning secret Sanskrit.
Think of the KO Marma wand as the best-kept secret of ancient beauty tools! This refers to the marma points on the body which hold life, energy, and healing in Ayurveda. Over 108 of these points are said to stimulate healing, protection, and more when you use our facial massage wand.
Benefits of Marma point therapy:
Improved functioning of organ systems

Traditional massage benefits

Stimulates and regenerates tissue

Relieves energy blockages, both physical and mental

Flush toxins

Prevents aging

Improves lymph flow

Protects against worsening Vata disorders

Encourages peaceful rest

Improves physical stability

Balances Dosha

Aids energy flow by unblocking pathways
We take pride in our mission to stay kind.