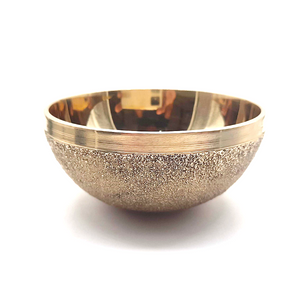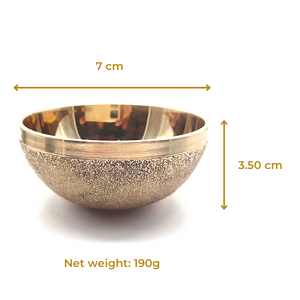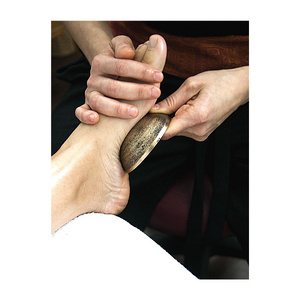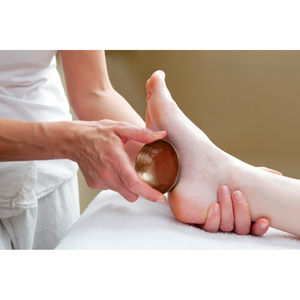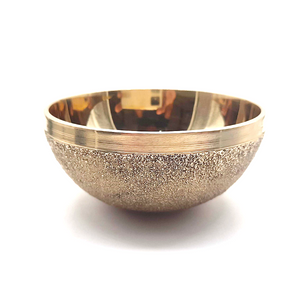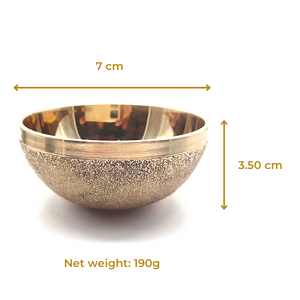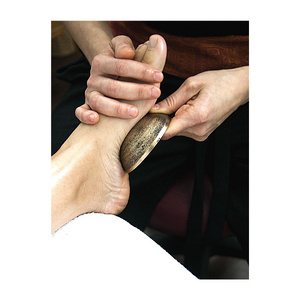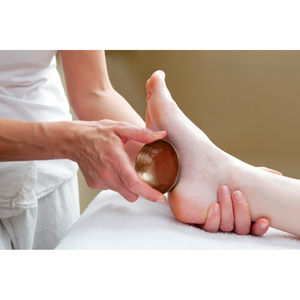 On Sale
Kansa Vatki
An ancient Indian wellness massage technique to detox and relax
Kansa Vatki is a detoxifying therapy that eliminates toxins in the body and balance energy. A 5000-year-old Ayurveda foot and lower leg massage that focuses on:
Marma Therapy: Kansa Vatki targets Marma points Key energy and nerve endings connected to internal organs. Rebalancing doshas. Involves the use of oil and a metal bowl.

Dosha Balancing: This tool helps balance the body, mind and spirit providing a wonderfully relaxing state.


Reflexology Treatment: Kansa Vatki is a great massage tool for people who are looking to get reflexology to relax or restore their natural energy levels. It's also a good option if you aren't comfortable being touched on your entire body. Reflexology uses gentle to firm pressure on different pressure points of the feet, hands, and ears. You can wear loose, comfortable clothing that allows access to your legs.

A reflexology massage lasts for 30–60 minutes.
This wellness tool is so powerful that we can experience multiple life-changing benefits from it. It's all-natural and organic, it is gentle on the skin and can revitalize the skin, body and mind.

Specifically designed for larger surface areas of the body. Its large dome size makes it easier to massage the feet and body giving us the Ayurvedic healing we all need to destress and recenter. That's where the amazing power of this tool lies - in its golden, historical healing metal from India, Kansa - providing us with an opportunity to rejuvenate our overall health.

The Kansa Vatki works even better when you use a dosha-specific Ayurvedic body and massage oil in conjunction to maximize the healing metal's power.
Check out our Abhyanga Collection here.
We take pride in our mission to stay kind.
Disclaimer: 
Any unfavorable result due to improper use and unrecommended application of the products to the body areas and misuse are neither the responsibility of Kansa Organics nor its affiliates.
The above statements have not been evaluated by the Food and Drug Administration. This item is not intended to diagnose, treat, cure, or prevent any disease.