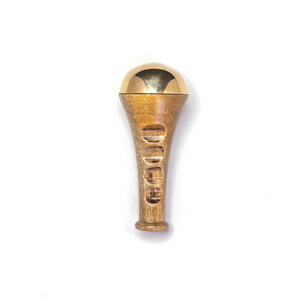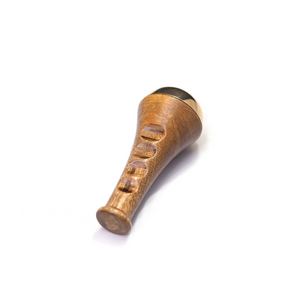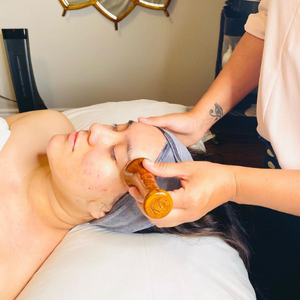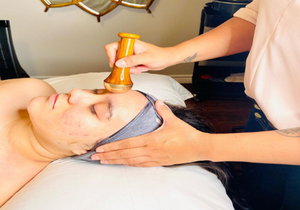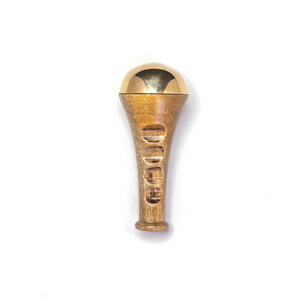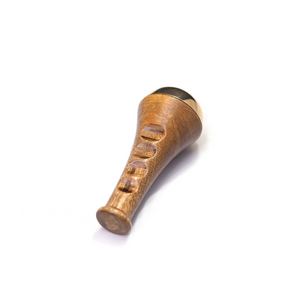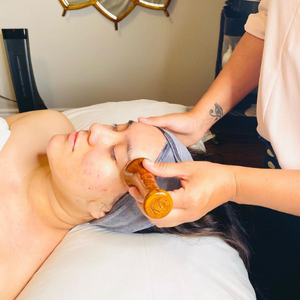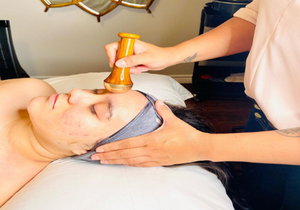 On Sale
THE OM WAND - FACIAL AND BODY MASSAGE TOOL
THE OM WAND ॐ - FACIAL AND BODY MASSAGE TOOL
ॐ Medium Size: Meet the OM wand.
One can experience the medium Marma wand on both the face and body. With it's slightly larger size, this wand works great in massage therapy, back facials, and at-home self-care. Working in circular motions, we relieve tension and draw out toxins. The ergonomic KO designed handle has finger pads, to allow for better grip when it's used after your favorite serum or natural massage oil. Our wands are made from authentic wood and Kansa, a detoxifying bell metal alloy known in Ayurveda for its healing properties. 
(OM): also spelled Aum, a consciousness in universal vibration of awareness.
The A represents your most common conscious state, wakefulness as we go about our lives. U represents a restful state before we reach deep sleep when our subconscious mind is active. The M represents the deep state of sleep, where our unconscious thoughts are revealed but not yet consciously known. Aum seeks to break down the illusion of the physical world to bring us to a transcendental state where we can access the rarest form of present consciousness, the heightened sense of self, and the purest realization of peace and calm.
We take pride in our mission to stay kind.